Download the Selangor Bio Bay Precinct 1A guide and become one of our biotech industry partners today!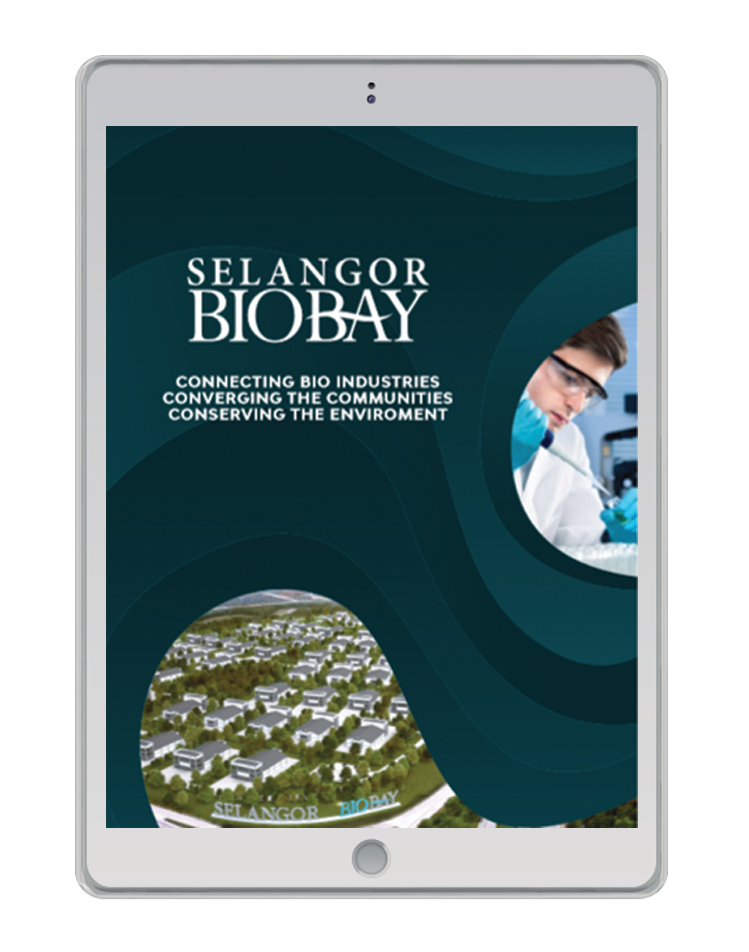 Calling For Bio-Manufacturers!
With a strategic location within the vicinity and an easy access to Westports as well as KLIA, Precinct 1A aims to become Selangor's prime bio-industrial export center to the world. 40 units of industrial lots are offered to prospective investors with customisable features to address specific requirements of businesses. We intend to attract manufacturers of bio-technology products focusing on pharmaceuticals, food & beverages and cosmeceuticals to set up their operations here and take advantage of closeness to financial institutions, knowledge workers coming up from known universities around Selangor and an environment ideal for work, live and play.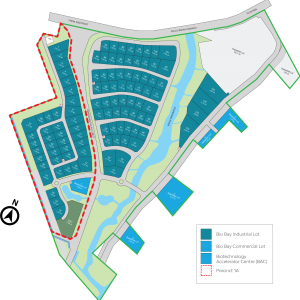 Click the image above to enlarge the map
Precinct 1A offers levelled plots sized between 1 to 3 acres depending on the requirements outlined. For those seeking leasing arrangements, standard shell schemes are made available as options. The existence of the Biotechnology Accelerator Center (BAC) further provides added value through a research centre which will be fully equipped with top-notch scientific equipment.
Through planned partnership with academic institutions such as Monash University Malaysia, Selangor Bio Bay hopes to drive industry-academic collaborations and build a suitable talent pool to drive commercialisation of biotech products.
Biotechnology Accelerator Centre
Powering the industrial activities in Selangor Bio Bay is the Biotechnology Accelerator Centre (BAC), a pièce de résistance of the biotech hub located in Precinct 1.
BAC aspires to inspire collaborations between local, national as well as international scientific communities. This centre will serve as an avenue that is instrumental in accelerating applied research and aiding the development of new medical interventions through university-industry partnerships. Positioned as an incubator for biotech start-ups fully equipped with state-of-the-art laboratories and facilities as well as spaces dedicated for business needs, Selangor Bio Bay will mature in time with the support of the state government.