MASTERPLAN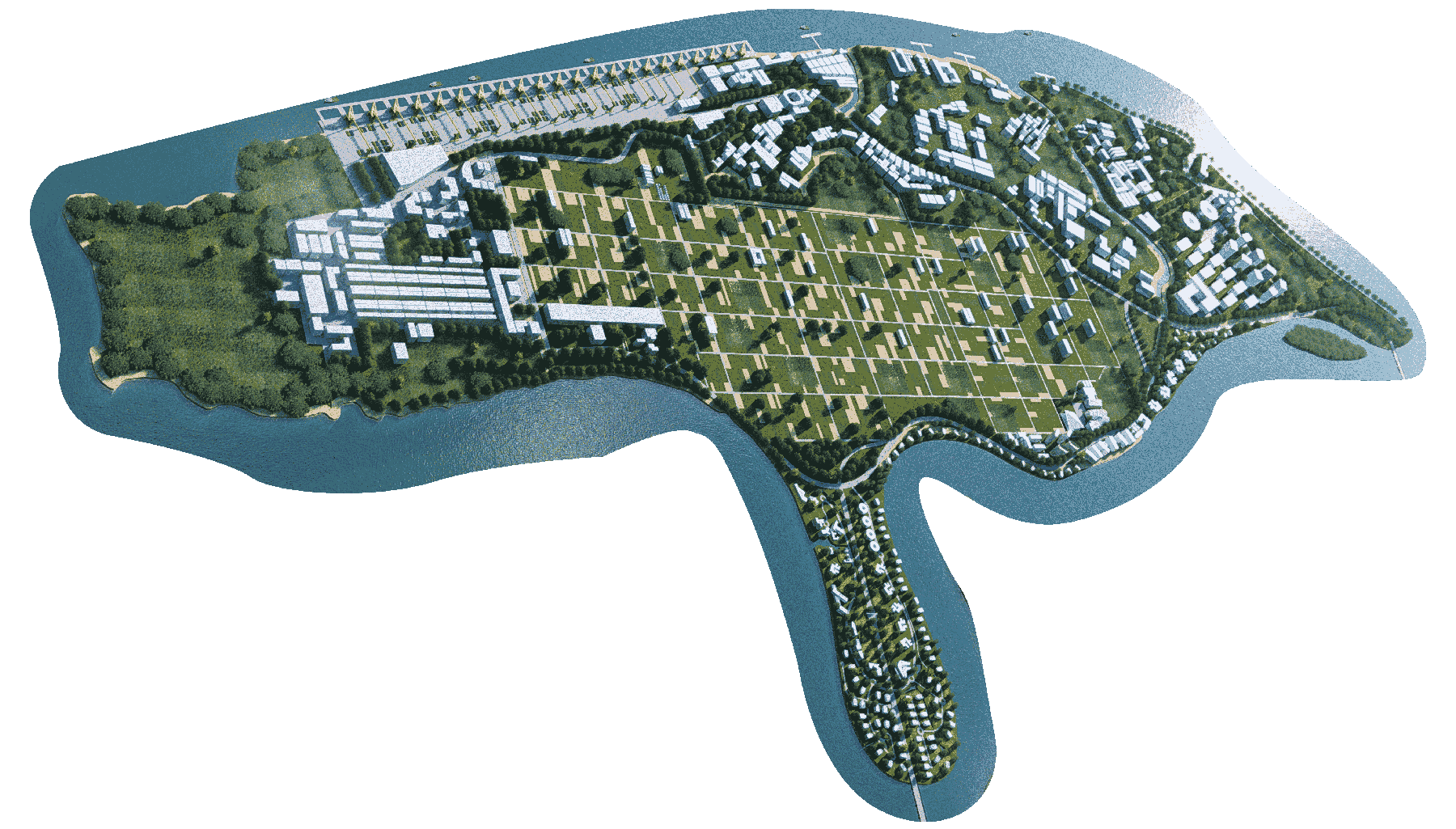 Strategically located in Pulau Indah, SBB Industrial Park is a mixed township of industrial, commercial and residential lots. With a sea-fronting development concept, this project is furnished with eco-friendly and high-tech infrastructure that meets end-to-end industrial, commercial and residential needs.
SBB Industrial Park offers its residents with the unique proposition of living life close to nature while remaining in a fast-growing world. The population of Pulau Indah and SBB Industrial Park is expected to amount to a population of 40,000 upon its completion.
LOCATION
The heart of Pulau Indah lies in the north where industry and commerce comes to life. A counterpart to its southern flank in every sense, the north moves rapidly with modern times. Employing sophistication in the advancement of industrial estates and urbanization of commercial developments, vibrant shades of modernity colour it as one of the busiest ports in Malaysia.
The Selangor State Government aspires to transform the island into a prestigious centre for eco-tourism, commercial and industrial ventures as well as propelling it to greater heights. Pulau Indah is envisioned as a land of prospects with a blooming economy and plenteous work opportunities for the community.
PRECINCTS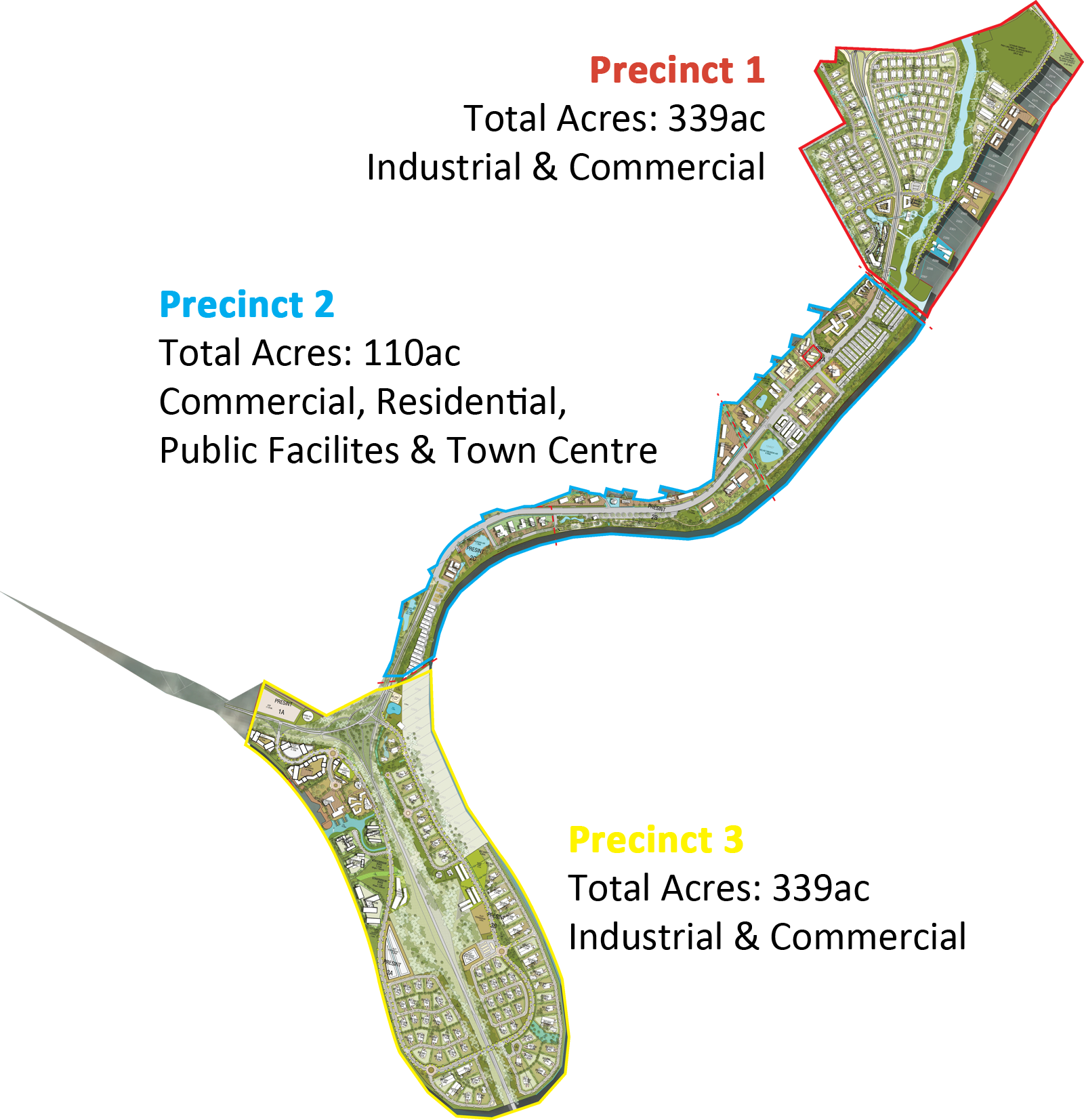 PRECINCTS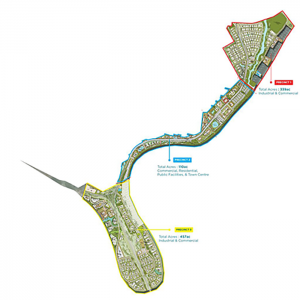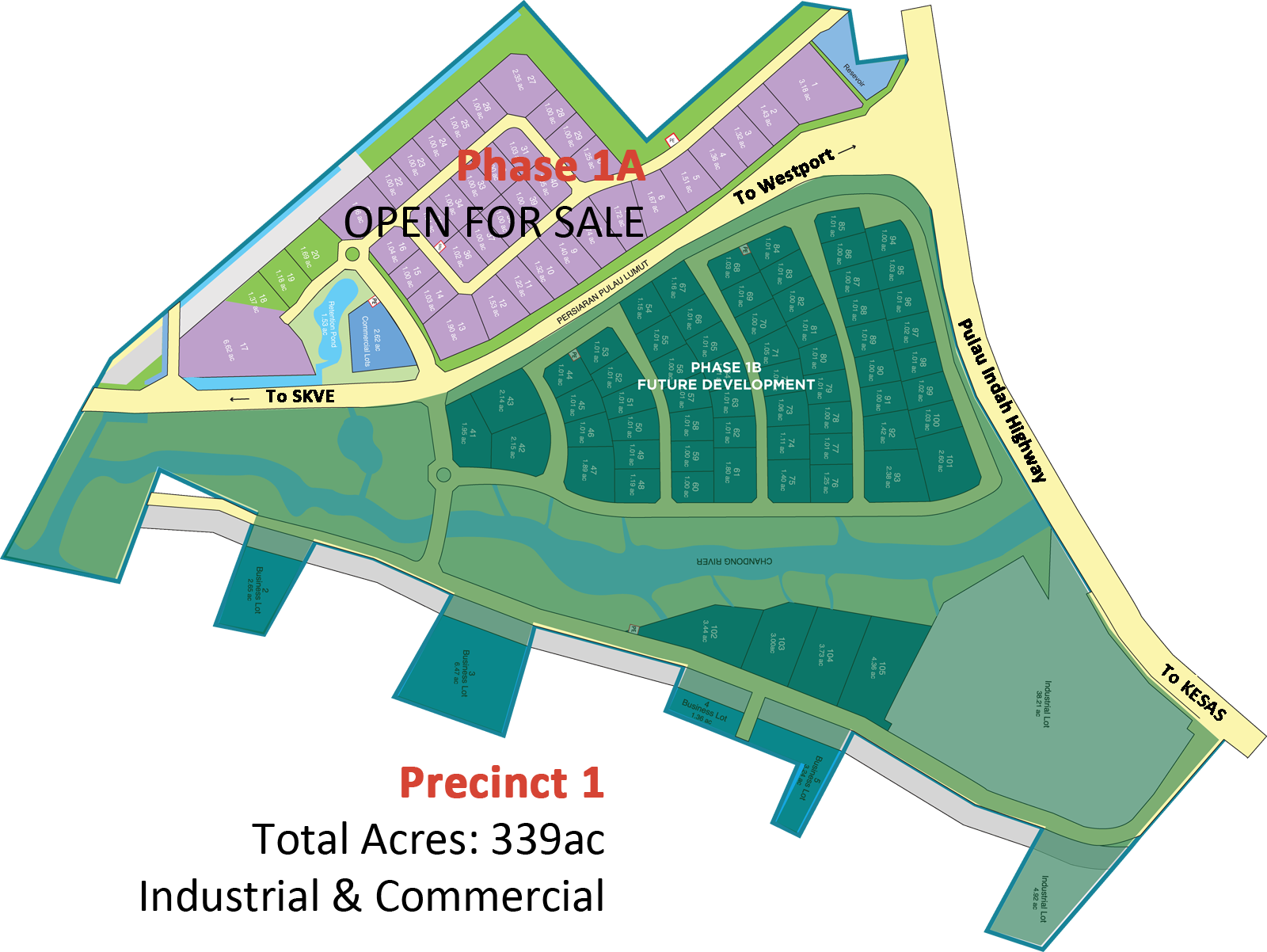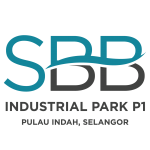 Spanning across 339 acres, SBB Industrial Park P1 welcomes all industry players and investors to establish and expand your business  in these commercial and industrial lots.