PRECINCT 1: BIOTECH DRIVER
Precinct 1 will embody the industry's vision that meets the needs of tomorrow while improving returns in the capital-intensive biotech and life-science sectors for major global players seeking a base in Asia. Creating a new path to profit, accessibility is a priority: 95 units of full-blown bio-industrial parks as well as 12 commercial plots leave nothing to chance. Amenities like sea-fronting commercial lots and al-fresco dining appease the highest standards of experience. Take in the scenic view of the sea while you dine. The location is primed to be a biotech industry's export center in the near future.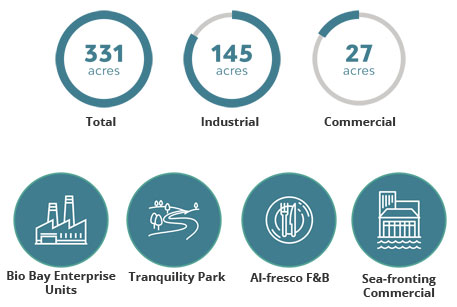 PRECINCT 2: ELEVATING LIFE EXPERIENCE
With a healthy composition of residential and commercial development, Selangor Bio Bay's Precinct 2 is a township of the future. With homes overlooking picturesque views of the stunning sea horizon and located within minutes of recreational spots, spending quality time on simple things such as long walks, bike rides and sunsets with loved ones is made more meaningful. Live life, play hard, take the time to enjoy the lifestyle you will build in homes and environment designed for an elevated life experience.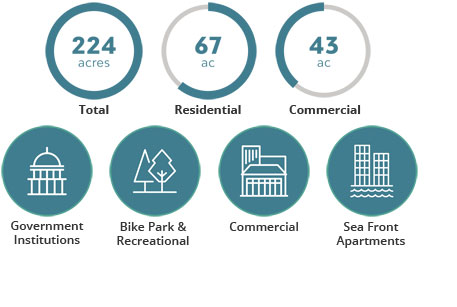 PRECINCT 3: BIOTECH OPERATIONAL EXCELLENCE
Cutting edge innovation is infused with world's best practices, making Precinct 3 the accelerator of growth for the biotech industry. Operational excellence sets the ground for Precinct 3's fast-paced growth, while horizontal opportunities separate it from others. Significantly, Selangor Bio Bay will have its own Biotechnology Accelerator Center and a Bio Industrial & Commercial Park aimed to scale up the industry's manufacturing and commercialization. At Selangor Bio Bay, we are going in with a longterm commitment.